For a comfortable, productive, and aesthetic home office, finding the right chair is essential. The following are the top 10 home office chairs.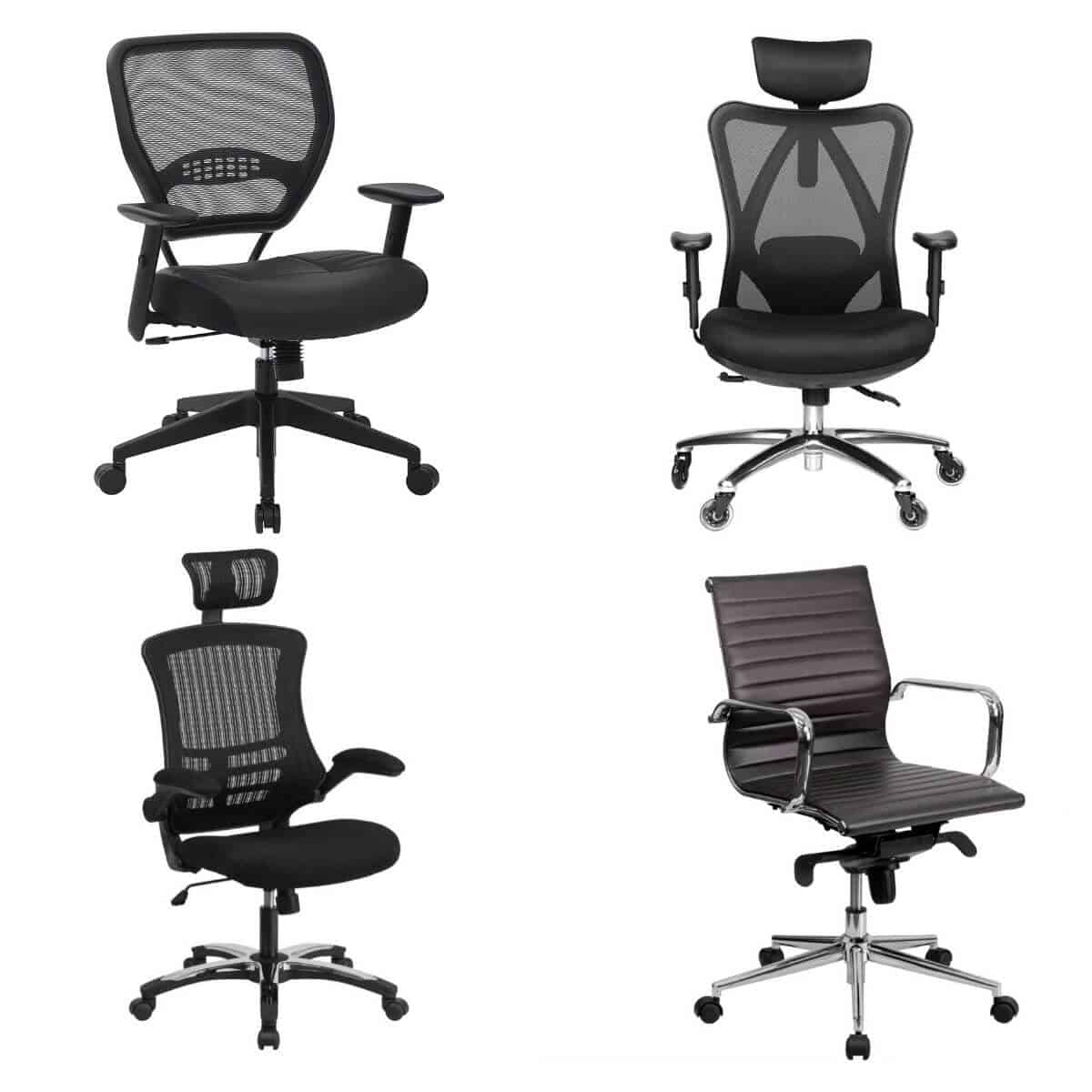 Why a good chair is important
If you work from home, having a good chair is important because you spend most of your time sitting down. It'll increase your productivity, provide comfort, and make it more enjoyable to work.
A PubMed study has shown that the right chair can make all the difference. Prolonged sitting can result in pain and discomfort in your arms, back, and legs. With the right chair, you'll prevent strains and possible injuries.
With the many benefits of a good chair, it's worth the investment. It'll also help you stay focused and comfortable throughout the day.
What to look for in a home office chair
Before you purchase a chair for your home office, evaluate it thoroughly. The following are the different features that'll help you find the perfect chair:
1. Adjustable height. The ability to adjust the height of your chair is important because it'll make sure you're comfortable at different times of the day. It's even more important if you have an adjustable desk. The perfect height is when your thighs are level or slightly below your hips.
2. Lumbar support. Lumbar support is one of the most important features of a home office chair because it'll prevent back strain caused by prolonged sitting. Some chairs have adjustable lumbar support, which means you can customize it to fit your needs.
3. Tilt control. The angle of your chair is something that you should be able to adjust. Chances are, the chair won't be perfect out of the box. Therefore, the ability to tilt the back of the chair will keep you comfortable.
4. Breathable fabric. Your chair should be breathable so that it prevents you from getting hot and sweaty. Since you'll spend many hours sitting in the chair, keeping cool is a must.
5. Armrest should be close to your body. If you get a chair with an armrest, it should be close to your body and allow your shoulders to relax. Armrests are beneficial because they'll prevent discomfort in your neck, shoulders, and forearms.
The 10 best home office chairs
1. Herman Miller Aeron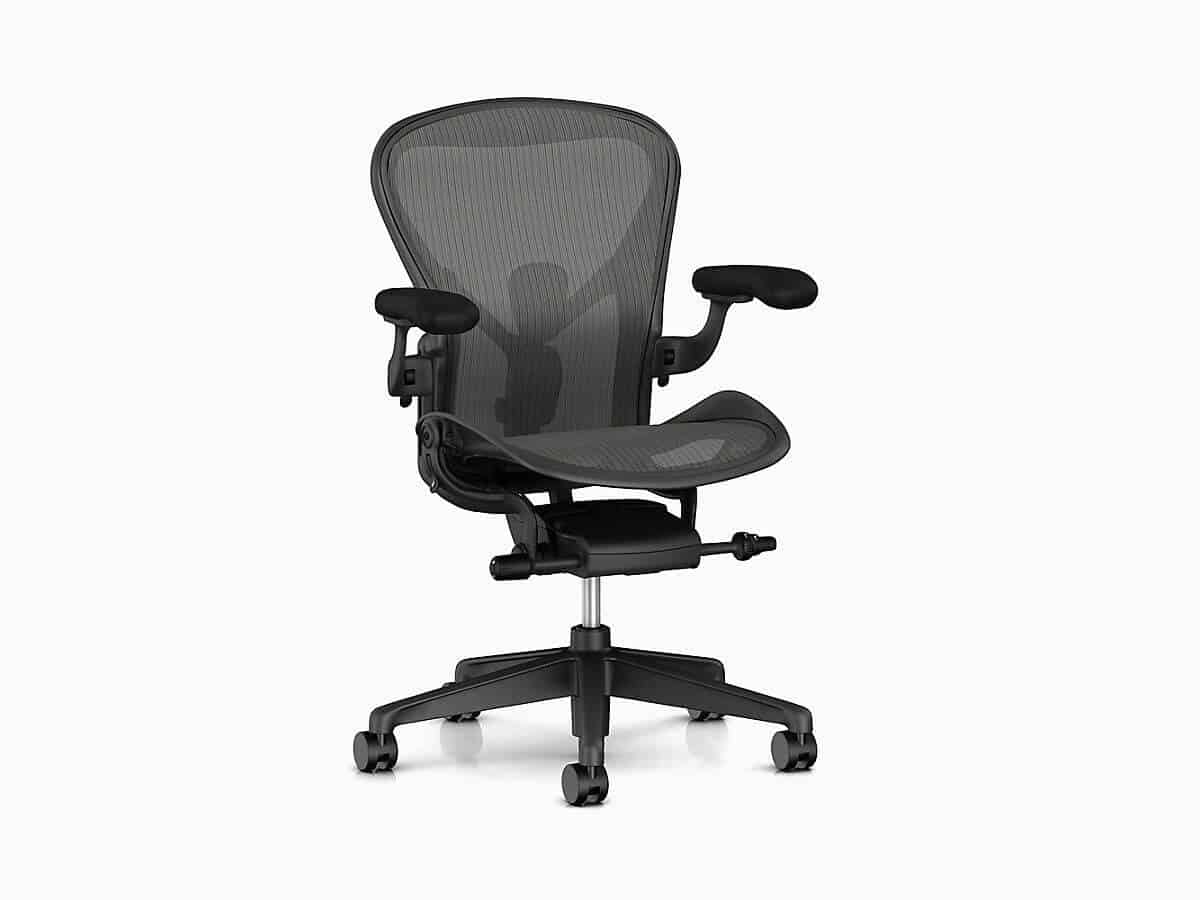 The Herman Miller Aeron chair is a durable and highly-comfortable chair. If you're looking for a high-quality mesh chair, the Aeron is one of the best choices.
It's made to follow your natural posture and doesn't add any unnecessary pressure to your back. The only downside to this chair is that it's one of the highest-priced office chairs on the market.
2. Herman Miller Sayl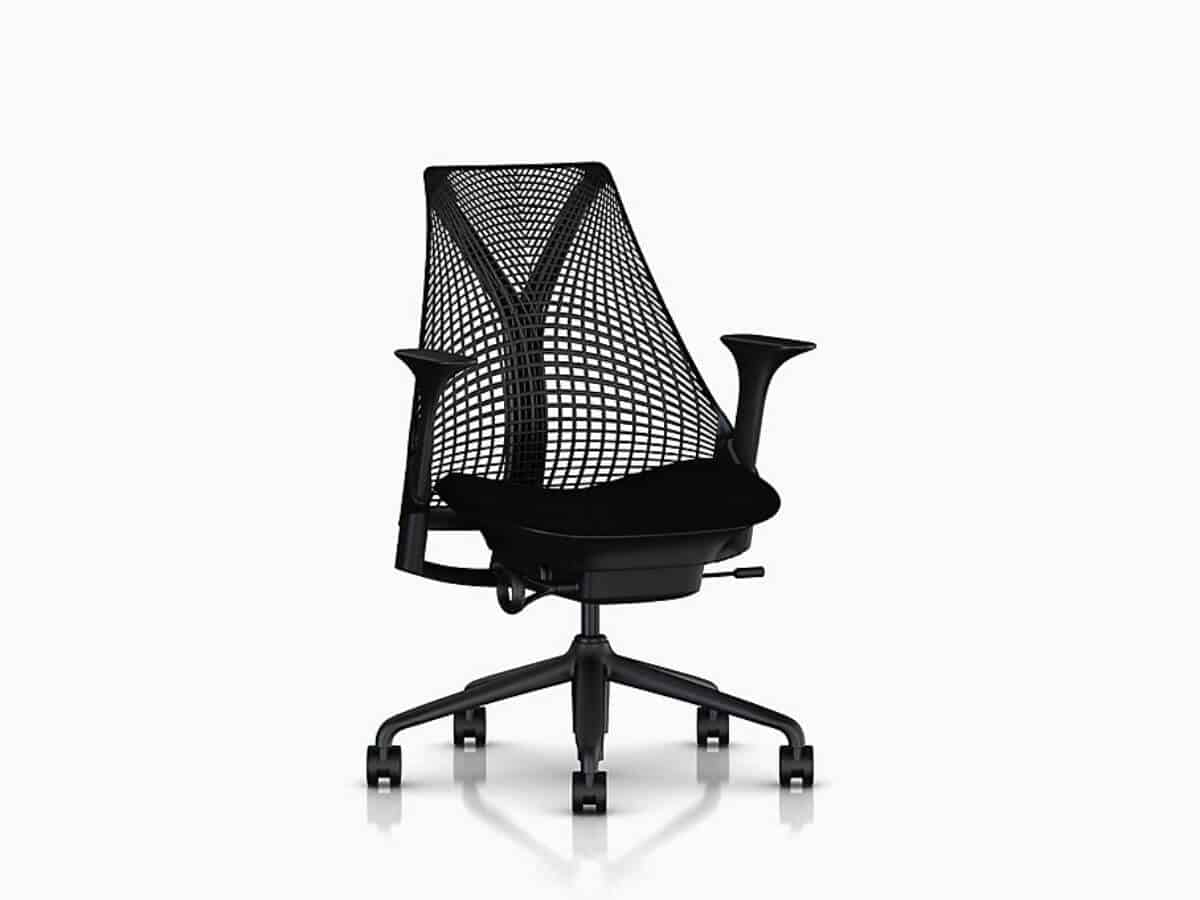 Another popular Herman Miller chair is the Sayl. It has a modern and unique design. The Sayl is more affordable than the Aeron, but it has its downsides.
This chair isn't as comfortable and durable as the Aeron. However, it is very adjustable, which means you can find the most comfortable position for your body and posture.
3. Steelcase Leap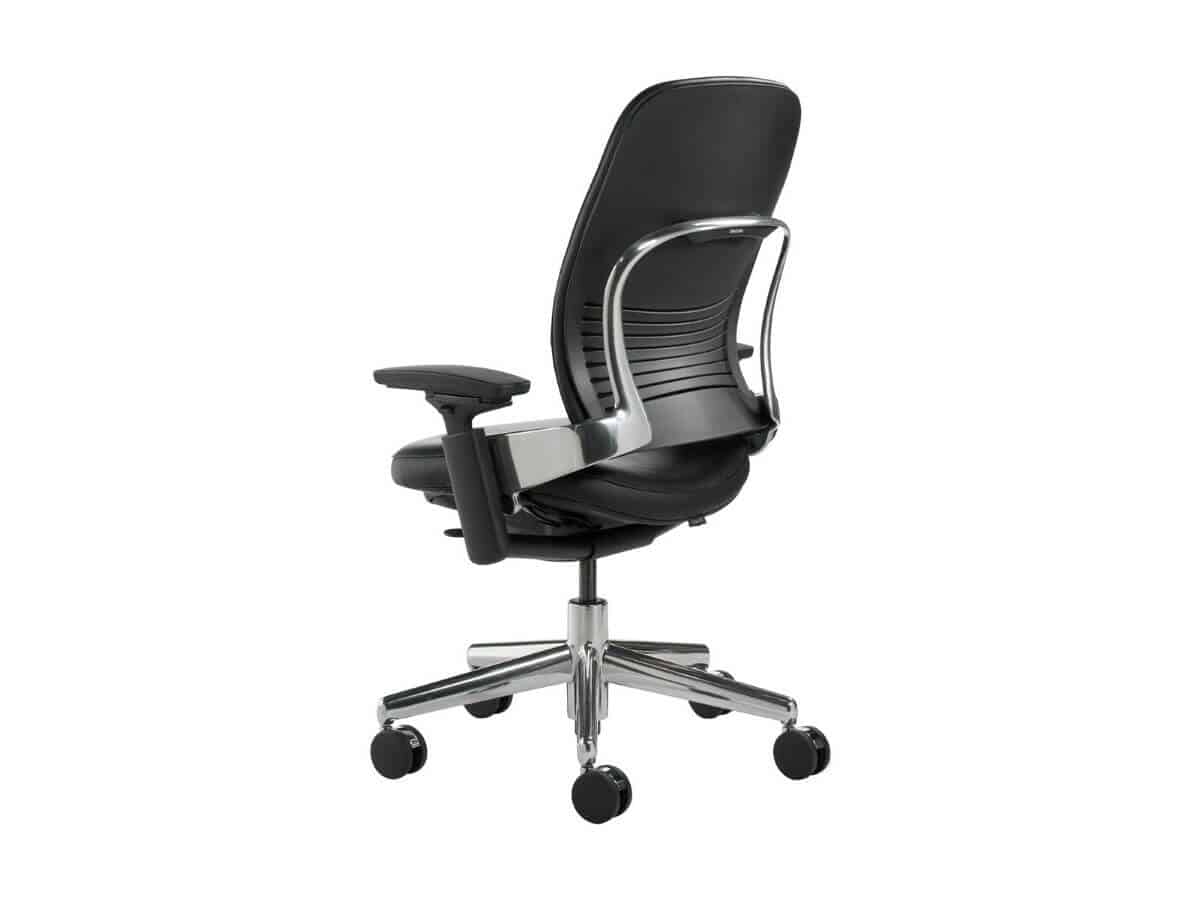 The Steelcase Leap chair is an ergonomic chair with a very comfortable seat and plenty of adjustment options. Another benefit is that it ships fully assembled, which makes it easier for you to take it right out of the box and begin using it.
The downside to the Leap is that it's made internationally. One of their biggest competitors is Herman Miller, who makes their chairs in the US.
4. Steelcase Gesture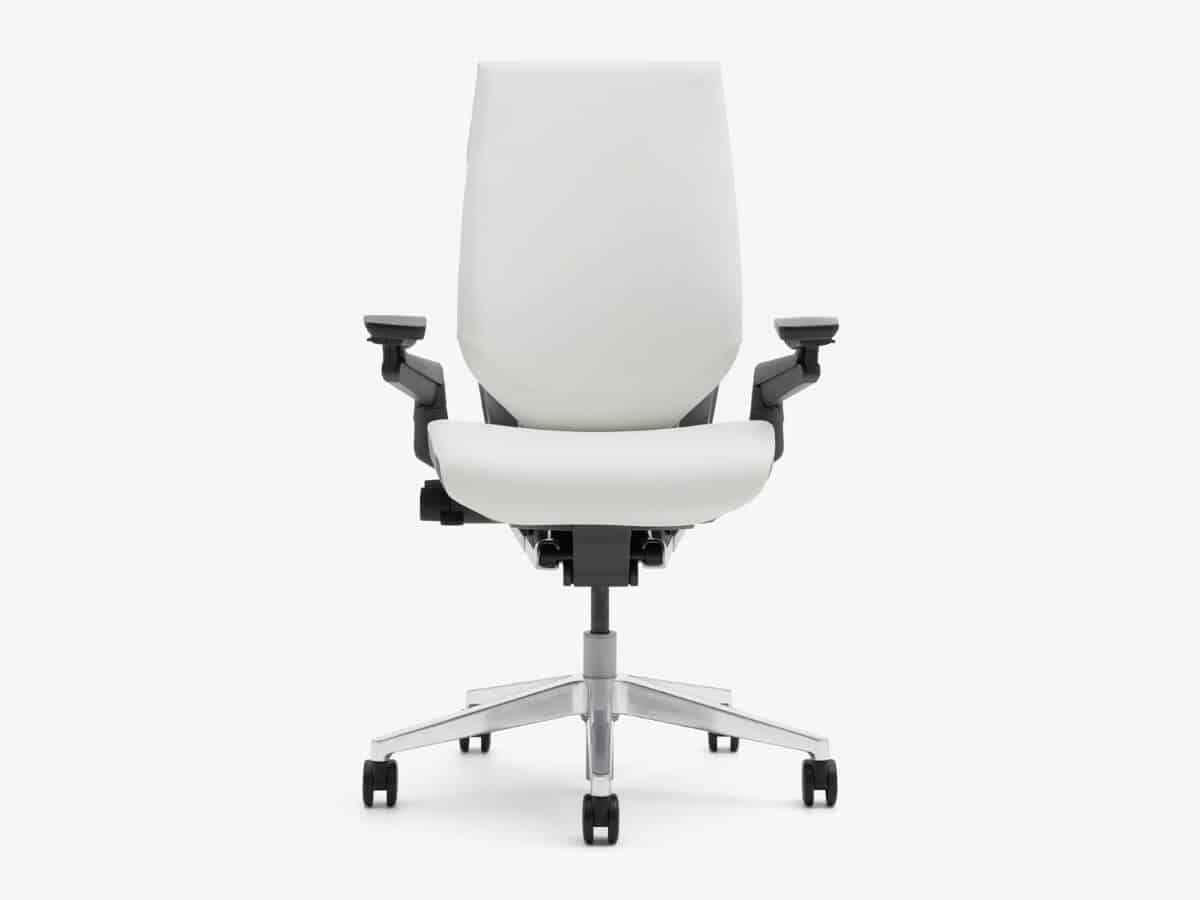 Steelcase has another chair, the Gesture, which also comes assembled. It's a comfortable chair and is built with quality.
The adjustment options are sufficient for different positions to match your needs. The downside to the Gesture is that the armrests can be uncomfortable if you aren't sitting properly.
5. Alera Elusion
The Alera Elusion chair has a breathable mesh back and a comfortable seat. It's easy to adjust, and the seat edge is designed to reduce stress on the legs. Overall, Elusion is a great chair.
However, it may not be worth the retail price because some of the adjustments require an Allen wrench. If possible, wait for it to go on sale.
6. Perlis Ergonomic Executive Chair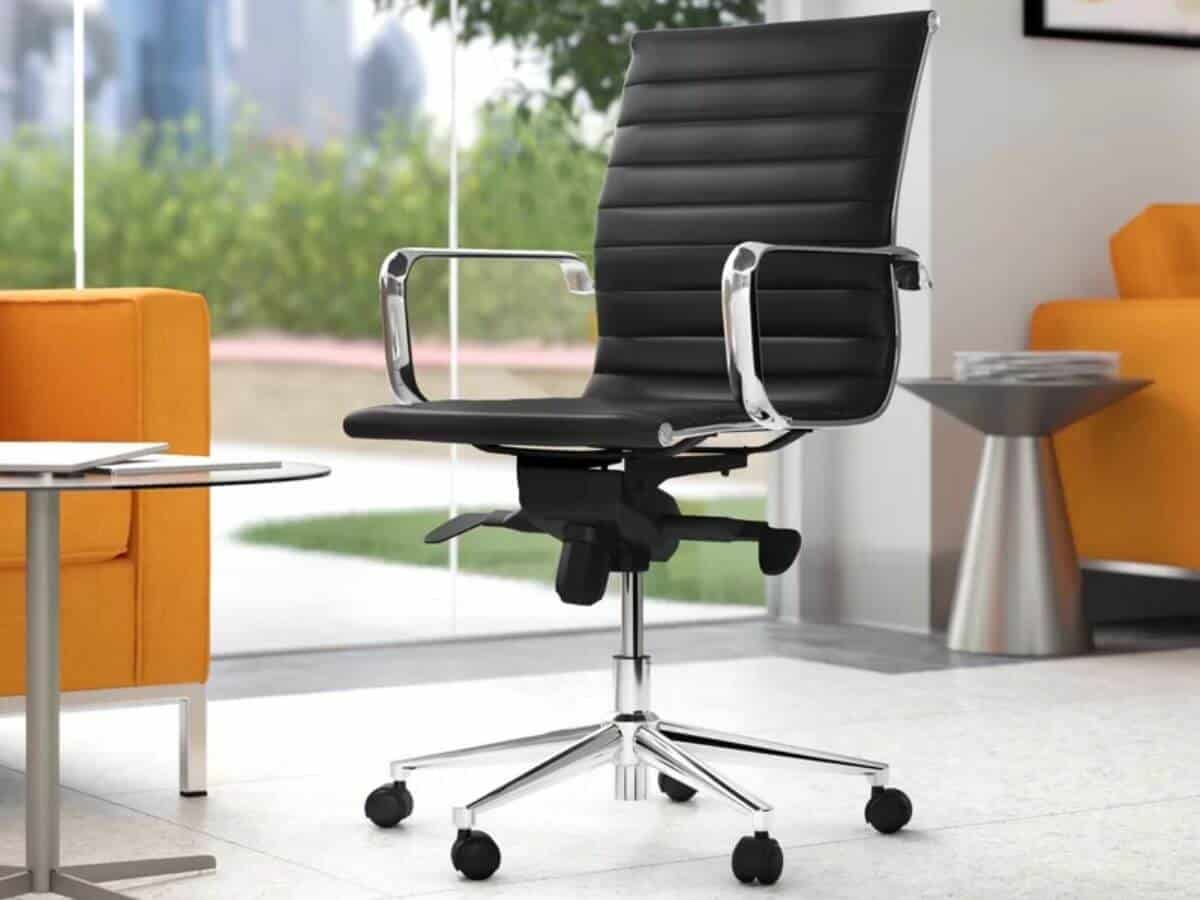 The Perlis chair by Upper Square is clean and modern. The downside is that the leather is faux leather, which isn't a great type of leather to buy. However, for the price and comfort, the chair works well.
7. SPACE Seating Professional AirGrid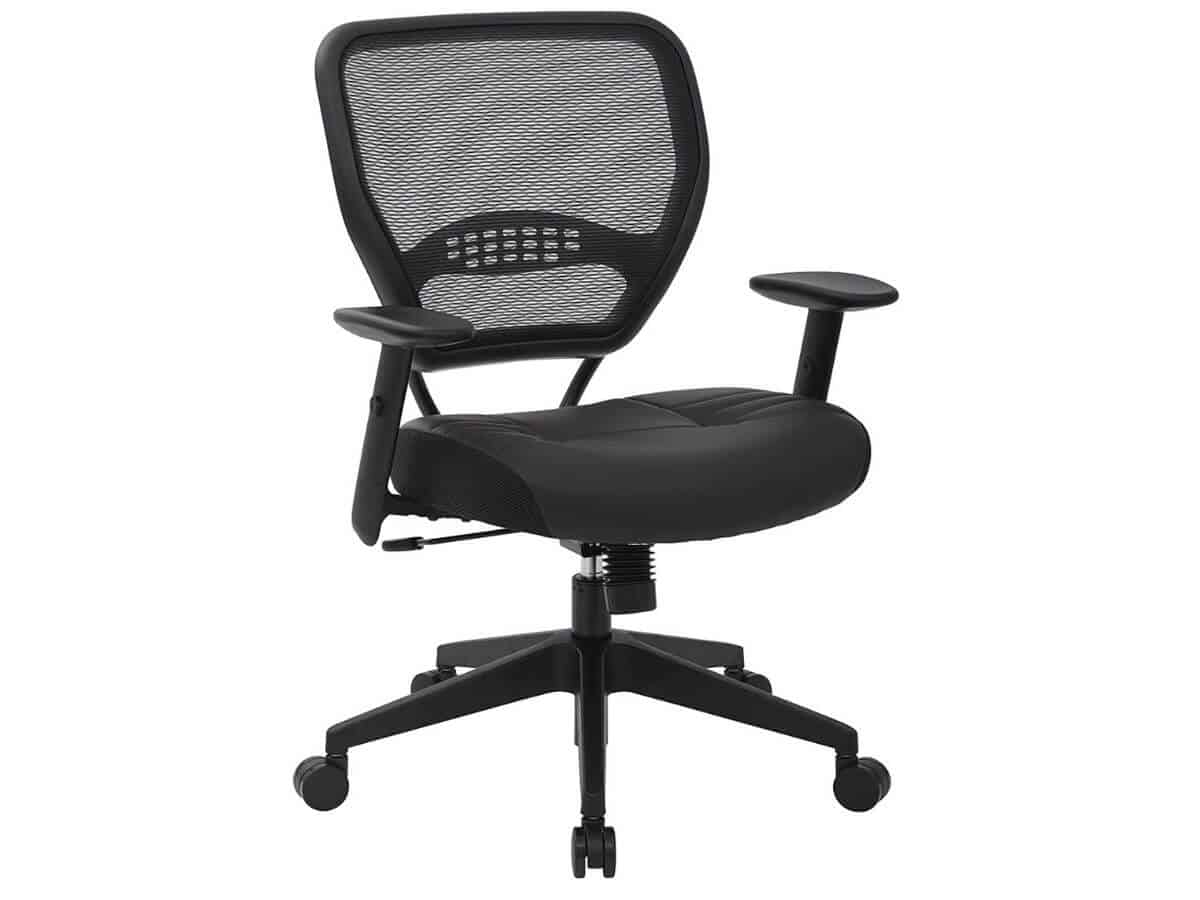 If you're on a budget, this chair is for you. It has great lumbar support and is well-priced. For the price, it's a great choice, but when compared to higher-end chairs, it doesn't compete.
8. Hbada Office Task Desk Chair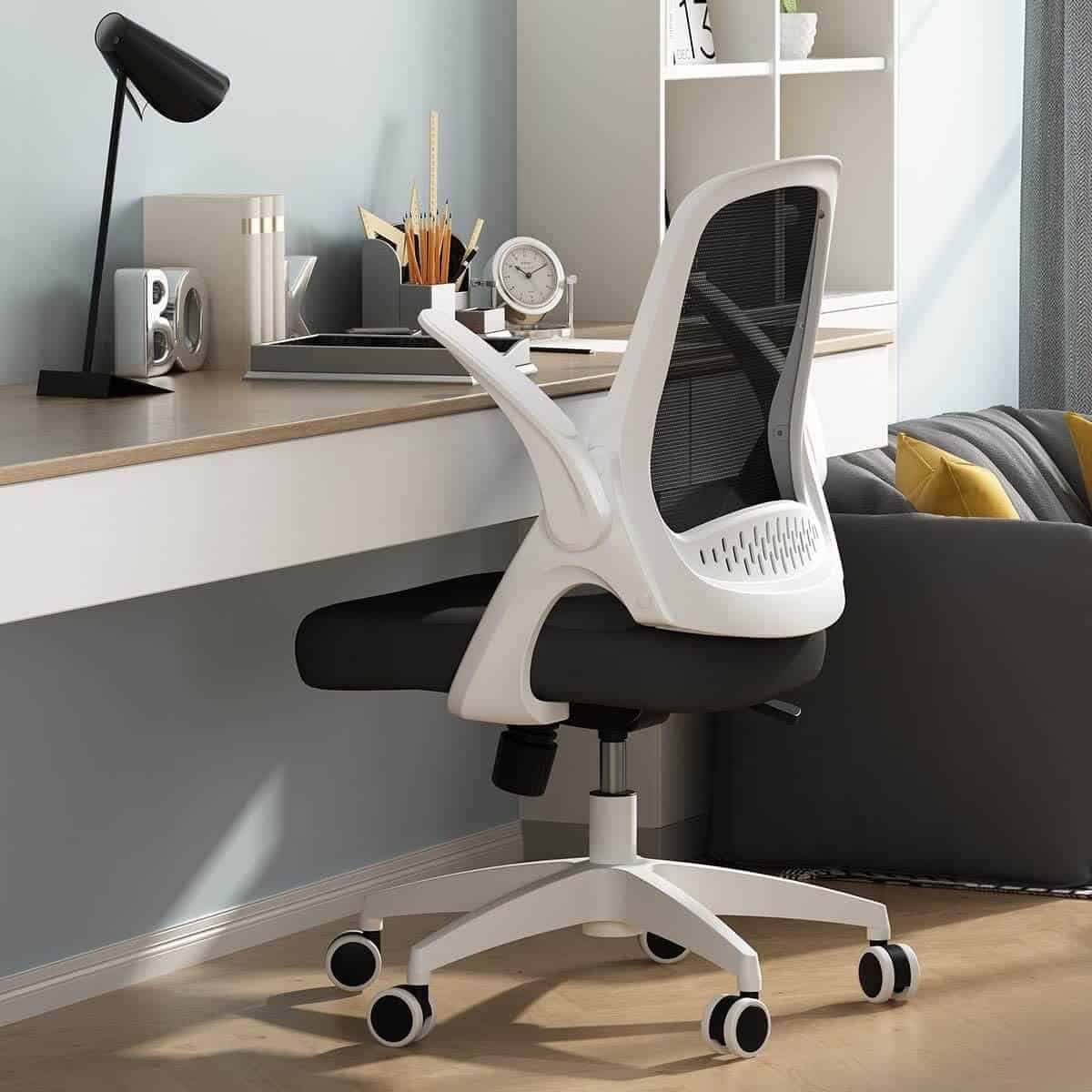 The Hbada office chair is affordable and has a unique design. It offers great lumbar support and the neck rest is padded, which makes it comfortable. This chair is easy to assemble and move around in. For the price, it's a solid pick.
9. Flash Furniture High Back Office Chair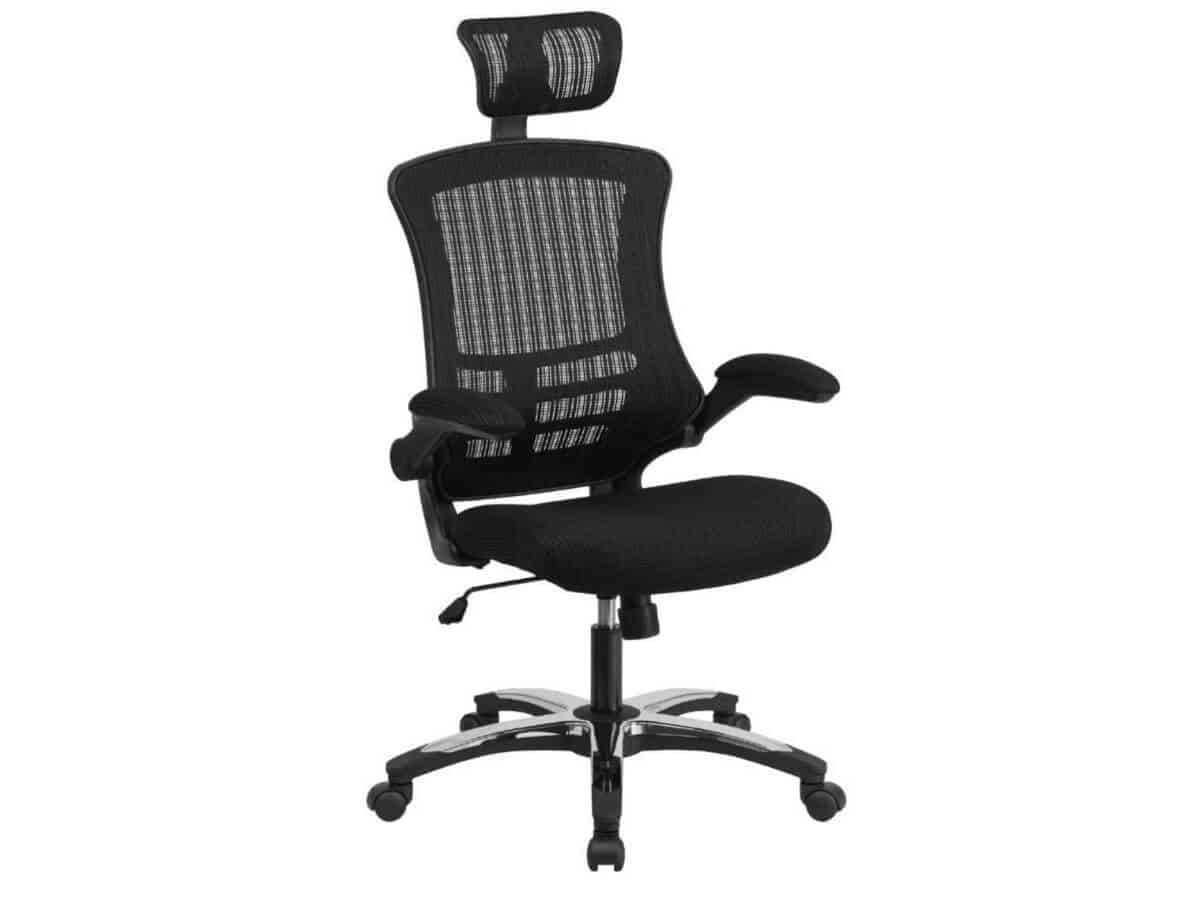 High back chairs are great for supporting your neck and head. This chair by Flash Furniture is sleek and comfortable. You'll have support from your neck to your legs. It has plenty of options when it comes to adjustability, making it a great chair overall.
10. Duramont Ergonomic Adjustable Office Chair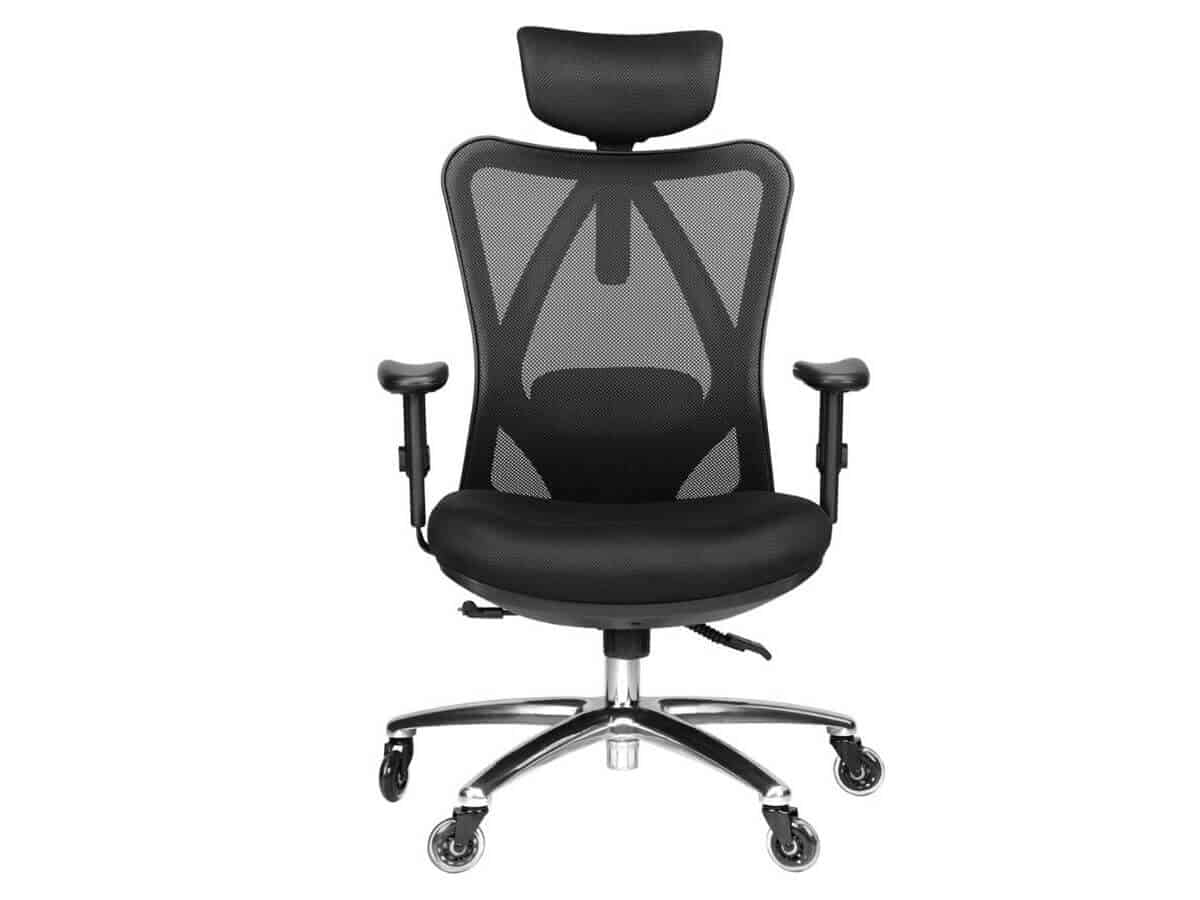 The Duramont office chair has lots of adjustable options and a tall backrest. The back is made of breathable mesh and provides great lumbar support.
Frequently asked questions
What's an ergonomic chair?
A chair is considered ergonomic when the seat is adjustable and offers lumbar support. Using an ergonomic chair will prevent back pain and slouching.
Is leather better than mesh when it comes to home office chairs?
Mesh chairs are more breathable, which keeps your back cool. Leather chairs are padded, which makes them more comfortable. In general, leather is better because it's more comfortable. However, it's prone to scratches and damage, which can be costly.
What is the best home office chair?
The Steelcase Gesture is the best all-around home office chair. It's proven to be comfortable and is favored among many.
Conclusion
A good chair will reduce back, hip, and leg strain associated with being seated for long periods. Since you're comfortable, you'll work more efficiently. You'll have great posture, feel great, and be more productive.
More resources:
About David Em
David Em is the founder of Nola and Luna, the destination for home improvement and decor. He launched Nola and Luna to share DIY how-to's, inspiration, reviews, shopping guides, and expert advice to help you create a beautiful home.